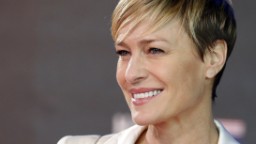 De los largometrajes del cartel, el 47% están dirigidos por una o más mujeres, según el Festival.
Entre esas obras se encuentran el debut como directora de Robin Wright, "Land", en la que también actúa, y "Passing", dirigida por Rebecca Hall y protagonizada por Ruth Negga y Tessa Thompson.
"La unión ha sido un principio animador aquí en el Sundance Institute mientras trabajamos para reimaginar el Festival para 2021, porque no hay Sundance sin nuestra comunidad", dijo el fundador y presidente del Sundance Institute, Robert Redford, en un comunicado de prensa.
Otros proyectos con nombres notables incluyen el documental de Questlove, "Summer of Soul" y "Prisoners of the Ghostland", con Nicholas Cage.
El Festival de Cine de Sundance se llevará a cabo del 28 de enero al 3 de febrero.
Para más noticias diarias, visite Spanishnews.us